Here are 54 book festivals held in the United States (and one in Canada). Over time I'll be adding more and more listings for some of the great book festivals around the United States. Local book festivals feature writing workshops, book displays, author readings, author interviews, book sales, and more.
Alabama Book Festivals
Alabama Book Festival, Old Alabama Town, 301 Columbus Street, Montgomery AL 36104; 888-240-1850. Email: contact@alabamabookfestival.org. April 13, 2019. The festival features guest book authors, free writing workshops, an open mic stage for authors to read from their works, book displays, and more.
Arizona Book Festivals
Mesa Book Festival, 1 S MacDonald, Mesa AZ 85210. Organized by Anthology.org. Held in downtown Mesa in early December (December 9, 2017).
The event is FREE to the public and will feature author presentations and panels; over 85 authors, publishers, and literary arts vendors; a reading by Mesa Mayor John Giles; and readers at the 30-foot Mesa Christmas tree courtesy of the Society of Children's Book Writers and Illustrators.
Tempe Book Festival, Jill Brenner, Event Coordinator, Tempe Library; 480-350-5569. Email: jill_brenner@tempe.gov. A one-day book event held at the Tempe Library Plaza on the first Saturday in November.
The Tempe Book Festival is an annual event intended to celebrate reading, writing, and a love for books. The festival brings together local authors, publishers, booksellers, panel discussions, youth story times and more!
Payson Book Festival, Rim Country District of Arizona Professional Writers, P O Box 1495, Payson AZ 85547. Email: info@paysonbookfestival.org. Next event: July 21, 2018 at Mazatzal Hotel and Casino.
Tucson Festival of Books, 615 N Park, Room 101, Tucson AZ 85721; 520-621-0302. Email: authors@tucsonfestivalofbooks.org. Next festival: March 2 to 3, 2019, on the University of Arizona campus.
The Tucson Festival of Books is known for unique panels, record-breaking crowds and high-volume book sales that entice best-selling authors to attend the Festival each March. We feature authors and books in two programs – Presenting Stages and Author Pavilions.
Web info: http://tucsonfestivalofbooks.org
California Book Festivals
Bay Area Book Festival, 1569 Solano Avenue #635, Berkeley CA 94707. Email: info@baybookfest.org. Program and speakers: melissa@baybookfest.org (Melissa Mytinger, program director). April 28 to 29, 2018 in downtown Berkeley. Features book signings, book displays, author panels and speeches, and youth programs. Facebook: https://www.facebook.com/baybookfest.
Los Angeles Times Festival of Books, Los Angeles Times, Los Angeles, California. Email: festivalprogramming@latimes.com. Founded in 1996. Held in April on the USC Campus in Los Angeles. Features book signings, author talks, book exhibits, and literary prizes.
Writers who wish to be considered for the Festival of Books are asked to email festivalprogramming@latimes.com with:
Name
Title of most recently published book
Brief synopsis of book
Publication date
Publisher
Contact information
You can also join a coop author exhibit with SPAWN.
---
Colorado Book Festivals
Jaipur Literary Festival of Colorado, Jessie Friedman, executive director, Boulder Public Library, 1001 Arapahoe Avenue, Boulder CO 80302. Email: contact@teamworkarts.com. A free annual book festival affiliated with the Jaipur Litererature Festival in Jaipur, India. September 20 to 22, 2019. They feature about 75 serious nonfiction and fiction authors from around the world.
---
DC Book Festivals
Association of Writers & Writing Programs Conference and Bookfair, George Mason University, 4400 University Drive, MSN 1E3, Fairfax VA 22030; 703-993-4553. Email: registration@awpwriter.org. Held in early February at the Washington DC convention center and Marriott Marquis hotel. Features 550 panel discussions, readings, meetings, and bookfair.
Split This Rock Poetry Festival, 1301 Connecticut Avenue NW #600, Washington DC 20036; 202-787-5210. Email: poetryfest@splitthisrock.org. A biennial poetry festival (April 19 to 21, 2018) in the Farragut Square neighborhood.
Florida Book Festivals
Amelia Island Book Festival, P O Box 15286, Fernandina Beach FL 32035; 904.624-1665. Email: info@ameliaislandbookfestival.org. Facebook: https://www.facebook.com/Amelia-Island-Book-Festival-140640412621681. Generally held in February, this book festival features writers' workshops as well as a free reader's festival.
Florida Heritage Book Festival, P O Box 4011, St. Augustine FL 32085-4011; 904-819-6339. Email: info@fhbookfest.com. Facebook: https://www.facebook.com/flheritagebookfest. Founded in 2008 and held at Flagler College, this festival features a writers conference, author presentations, book signings, and an author's marketplace.
Miami International Book Fair, 300 NE 2nd Avenue, Miami FL 33132; 305-237-3258. Email: wbookfair@mdc.edu. November 13 to 19, 2017. An annual literary festival at Miami Dade College. One of the largest book fairs in the U.S., it features book exhibitions, author readings, author presentations, a street fair, and more. Founded in 1984.
Orlando Book Festival, Orlando Public Library, 101 E Central Boulevard, Orlando FL 32801; 407-835-7323. Email: events@ocls.info. A day long celebration of books: May 8, 2019. Features writing workshops, author meets, book clubs, and more.
The Orlando Book Festival is a day-long celebration of books at the Orlando Public Library. Join us for panels, writing workshops, book signings, and more from bestselling authors from all over the country. Enjoy opening and closing keynotes from New York Times bestselling authors Daniel José Older and Delilah S. Dawson.
This event is free and open to the public.
Palm Beach Book Festival, Harriet Himmel Theater, 700 S Rosemary Avenue, West Palm Beach FL 33401; 561-429-4008. Contact: P O Box 3069, Palm Beach FL 33480. Founded in 2015, this book festival is held in April. Features author presentations.
Palm Beach Poetry Festival, 3199 B-3 Lake Worth Road, Lake Worth FL 33461; 561-868-2063. Facebook: https://www.facebook.com/palm.poetry. Features poetry readings, author signings, workshops, one-on-one conferences, and more. 2018 event: January 15 to 20, 2018.
Southwest Florida Reading Festival, Margie Byers, Festival Coordinator, Lee County Library System, 1375 Monroe Street, Fort Myers, FL 33901; 239-533-4826. Email: mbyers@leegov.com. Held in March at the Fort Myers Regional Library Campus. Feature author readings, author talks, book signings, activities for children, and more.
---
Georgia Book Festivals
AJC Decatur Book Festival, 500 S Columbia Drive, Decatur GA 30030. Email: info@decaturbookfestival.com. Held over Labor Day weekend, this festival includes book sales, author talks, author readings, writers studio, and more.
Savannah Book Festival, 37 W Fairmont Avenue #216, Savannah GA 31406; 912-598-4040. Email: info@savannahbookfestival.org. Held in mid-February: February 14 to 17, 2019. This book festival features author talks, author readings, and more. Submission guidelines: https://www.savannahbookfestival.org/wp-content/uploads/2018/02/SBF-Author-Submission-Guidelines.pdf.
The Savannah Book Festival celebrates nationally-recognized and local authors through their contributions to literacy, ideas, and imagination.
---
Hawai'i Book Festivals
Hawai'i Book and Music Festival, Honolulu HI. The 2020 festival will be held at the University of Hawaiʻi at Mānoa from October 31, 2020 to November 1, 2020.
---
Iowa Book Festivals
Iowa City Book Festival, Iowa City UNESCO City of Literature, 123 S Linn Street, Iowa City IA 52240. Email: info@iowacityofliterature.org. October 1 to 7, 2018. Facebook: https://www.facebook.com/iowacitybookfestival. Features author talks, author interviews, book sales, a book drive, and more.
---
Louisiana Book Festivals
Festival of Words, P O Box 252, Grand Coteau LA 70541; 337-254-9695. Email: fow@festivalofwords.org. Founded in 2007, this festival is held on the first weekend in November.
Festival of Words Cultural Arts Collective strives to inspire creative expression and a higher level of literacy for residents to St. Landry Parish, and throughout Acadiana; the collective will contribute to the advancement of artists as well as the community.
The Saints & Sinners Literary Festival, 938 Lafayette Street #514, New Orleans LA 70113; 504-581-1144; 800-990-FEST. Email: info@tennesseewilliams.net.
Founded in 2001, the Festival has grown into an internationally-recognized event that brings together a who's who of GLBT publishers, writers, and readers from throughout the United States and beyond. The Festival, held over four days each Spring, features panel discussions and master classes around literary topics that provide a forum for authors, editors, and publishers to talk about their work for the benefit of emerging writers and the enjoyment of fans of LGBT literature.
Tennessee Williams/New Orleans Literary Festival, 938 Lafayette Street #514, New Orleans LA 70113; 504-581-1144; 800-990-FEST. Email: info@tennesseewilliams.net. 2019: March 27 to 31, 2019.
The Festival's mission is threefold: to serve the community through educational, theatrical, literary, and musical programs; to nurture, support, and showcase regional, national and international writers, actors, musicians, and other artists; to honor the creative genius of Tennessee Williams, who considered this city his spiritual home.
Maryland Book Festivals
Annapolis Book Festival, Trish Gallant, Special Events Director, The Key School, 534 Hillsmere Drive, Annapolis MD, 21403; 410-263-9231, ext. 1275. Email: tgallant@keyschool.org. Held April 6, 2019.
The Annapolis Book Festival is one of the premier community events in the region. Every year more than 3,000 people attend this free community Festival that celebrates the beauty, power, passion, and excitement of the written word. Entering its seventeenth year, the Annapolis Book Festival brings nationally renowned authors to The Key School in Annapolis, Maryland, to discuss their books and the craft of writing. The Festival also features children's activities, live music, refreshments, and new and used book sales.
Baltimore Book Festival, Baltimore Office of Promotion & The Arts, 10 E Baltimore Street, 10th Floor, Baltimore MD 21202; 410-752-8632. Email: baltimorebookfestival@promotionandarts.org. Next: September 28 to 30, 2018. Held in the Inner Harbor. Features author talks, book signings, book readings, cooking demos, panel discussions, book exhibits, and more.
The Baltimore Book Festival features hundreds of author appearances and book signings, 100+ exhibitors and booksellers, non-stop readings on multiple stages, cooking demos by celebrity chefs, poetry readings and workshops, panel discussions, walking tours, storytellers and hands-on projects for kids, street theater, live music, and a delicious variety of food, beer and wine.
Gaithersburg Book Festival, Carolyn Crosby, Gaithersburg City Hall, 31 S Summit Avenue, Gaithersburg, MD 20877; 301-258-6350; 240-805-1508. Email: carolyn.crosby@gaithersburgmd.gov. Features writing workshops, children's events, book exhibits, and short story telling. May 19, 2019.
The Gaithersburg Book Festival is a celebration of the written word and its power to enrich the human experience. Our mission is to foster an interest in reading, writing and literary conversation.
Since its inception in 2010, the Festival has quickly become one of the nation's top literary events, attracting hundreds of award-winning and best-selling authors, poets and songwriters from across the country to its quaint, park-like setting in the heart of Olde Towne Gaithersburg.

Kensington Day of the Book Festival, Elisenda Sola-Sole, Festival Director, 3786 Howard Avenue, Kensington MD 20895; 310-949-9416. Email: kensingtonbookfestival18@gmail.com. The 13th annual event will be held on April 22, 2018. Features book authors, publishers, illustrators for author booths, author talks and interviews, live music, food court, and more. Plus children's program, poetry event, and writer's workshop.
Storybook Holiday, Children's Literature Centre, Frostburg State University, 206 Frampton Hall, 101 Braddock Road, Frostburg MD 21532; 301-687-3133. Email: clc@frostburg.edu. This main street holiday event features a tree lighting ceremoney, classic holiday movies, storybook readings, and author presentations. December 7, 2019.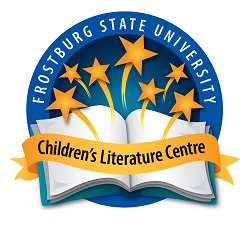 ---
Massachusetts Book Festivals
Nantucket Book Festival, Maddie Hjulstrom, Executive Director, P O Box 3531, Nantucket MA 02584. Email: info@nantucketbookfestival.org. Maddie: director@nantucketbookfestival.org. Author displays: bshay@nantucketatheneum.org. June 15 to 18, 2018. Features book sales, author presentations.
We do not actively seek applications from authors wishing to attend the Festival, as we have a substantial list of authors under consideration, and limited time and space for presentations. However, we welcome author and publisher inquiries, new suggestions, and ideas.
---
Minnesota Book Festivals
Austin Artworks Festival, Austin Area Commission for the Arts, 300 N Main Street, Austin MN 55912; 507-434-0934. A free annual festival celebrating visual, literary, and performing arts. Features over 50 artists, musicians, and authors from around the U.S. Held in August. As an author, you can apply here: http://www.austinareaarts.org/apply.
Bemidji Library Book Festival, Bemidji Public Library, 509 America Avenue NW, Bemidji MN 56601; 218-751-3963. Email: bemidji@krls.org. A week-long festival in mid-June. Includes visits from authors around the state hosting presentations, writing workshops, book art workshops, musical performances and a poetry slam.
Minnesota Children's Book Festival, Anderson Center at Tower View, 163 Tower View Drive, P O Box 406, Red Wing MN 55066; 651-388-2009. Email: info@andersoncenter.org. A one-day children's book and author festival in mid-September.
Wordplay Festival, Loft Literary Center, Open Book Building, 1011 Washington Avenue South #200, Minneapolis, MN 55415; 612-215-2575. Email: loft@loft.org. The inaugural book celebration occurred from May 10 to 12, 2019.
The Loft's Wordplay, presented by St. Catherine University and the Star Tribune, is coming this May featuring Stephen King, Mitch Albom, Amy Tan, Dave Barry, Bill McKibben, Tommy Orange, Jared Diamond, and many more! There will also be a Friday night author concert with the Rock Bottom Remainders at First Avenue.
We expect to open submissions for Wordplay 2020 on June 1 of 2019.
Mississippi Book Festivals
Mississippi Book Festival, Jackson MS. Founded in 2015, this literary lawn party and book lover celebration will be held on Saturday, August 17, 2019, at the Mississippi State Capitol (generally a Saturday in mid-August). Features over 150 authors and more than 30 panels: panel discussions, live interviews, book signings, activities for children.
Oxford Conference for the Book, James G. Thomas, Jr., Associate Director, P O Box 1848, University MS 38677; 662-915-3374. Email: jgthomas@olemiss.edu. Held at the University of Mississippi in Oxford in late March. Features author presentations, book signings, and more.
Storytelling Festival, Mississippi Children's Museum, Jackson MS; 601-981-5469. Held during the third week in January, this festival features community storytellers, guest readers, and other live events for children.
---
North Carolina Book Festivals
Bookmarks Festival of Books & Authors, Bookmarks, 634 W 4th Street #110, Winston-Salem NC 27101; 336-747-1471. Email: info@bookmarksnc.org. Held in mid-September. Features 40 national bestselling authors, Eat & Greet events, and family activities.
---
Ohio Book Festivals
Buckeye Book Fair, 527 N Market Street #2, Wooster OH 44691; 330-262-2103. 31st annual fair on November 3, 2018, at Fisher Auditorium in Wooster. Features book shopping, arts activities with illustrators, author presentations, book signings, and more.
Author submissions: http://www.buckeyebookfair.com/pages/submissions.html. They do not include self-published authors, print-on-demand books, or ebooks.
Claire's Day Book Festival, Toledo Library, 325 N Michigan Street, Toledo OH 43604; 419-242-7323. Email: contact@clairesday.org. A free family children's book festival that honors Claire Rubini, who passed away at age 10 from a heart condition. Features book signings, authors events, and children's activities. Locations: May 5: Defiance, Ohio. May 12: Toledo, Ohio. May 19: Maumee, Ohio.
Ohioana Book Festival, Ohioana Library, 274 East First Avenue #300, Columbus OH 43201; 614-466-3831. Email: ohioana@ohioana.org. April 14, 2018. This free day-long event features almost 100 Ohio authors and books in a local downtown hotel. Includes book signings, food trucks, panel discussions, and children's activities.
They also host a list of book authors who do school and library visits: http://www.ohioana.org/authors/school-and-library-visits.
Tennessee Book Festivals
Children's Festival of Reading, Knox County Public Library, 500 W Church Avenue, Knoxville TN 37902; 865-215-8750. Facebook: http://www.facebook.com/knoxreads. This annual event in May features authors, illustrators, storytellers, and musicians. It is held at World's Fair Park.
Rose Glen Literary Festival, Carroll McMahan, Sevierville Chamber of Commerce, 110 Gary Wade Boulevard, Sevierville TN 37862; 865-453-6411. Email: cmcmahan@scoc.org. Web: http://www.roseglenfestival.com. The premier southeastern authors, speakers, and book fair held at the Sevierville Convention Center. Next event: February 23, 2019.
---
Texas Book Festivals
African American Book Festival, P O Box 3313, Pflugerville TX 78691. Email: info@aabookfest.com. Facebook: https://www.facebook.com/aabookfest. Founded in 2006. Held in mid to late June at the Carver Museum and Library in Austin. Features Black history, literature, and power in the age of Black Lives Matter. Features author showcases, author readings, children's story times, book signings, and discussions.
New Fiction Confab, The Library Foundation, P O Box 13201, Austin TX 78711; 512-542-0076. This one-day festival features author talks, writing workshops, book sales and signings, readings, and panel discussions. The Austin Book Awards are given out the evening prior to the event.
Texas Book Festival, Julie Wernersbach, Literary Director, 610 Brazos #200, Austin TX 78701; 512-477-4055; Fax: 512-322-0722. Email: bookfest@texasbookfestival.org. Held in Austin on November 4 and 5, 2017. Features author speeches, book signings, book readings, book exhibits, evening gala, and more.
The Texas Book Festival typically presents approximately 250 authors, from Texas and beyond, whose books are published in the year the Festival takes place. All authors who are invited to participate will be featured in a panel or solo session; the Festival does not feature authors for book signings only.
Book submissions: http://www.texasbookfestival.org/submit-book.
Texas Teen Book Festival, Shawn Mauser, Festival Director, 610 Brazos #200, Austin TX 78701; 512-477-4055; Fax: 512-322-0722. Email: TTBFinfo@texasteenbookfestival.org. Facebook: https://www.facebook.com/TexasTeenBookFestival. Founded in 2008. Held in Austin on October 7, 2017. Features author speeches, book signings, book exhibits, and more.
---
Virginia Book Festivals
Virginia Children's Book Festival, 1166 Morton Road, Keysville VA 23947; 434-390-1962. Email: info@vachildrensbookfestival.com. Facebook: https://www.facebook.com/vachildrensbookfestival. Founded in 2015. Next event: October 19 to 21, 2017, at Longwood University. Focuses on children's books and authors.
Our three-day festival is free and open to the public, promoting literacy and celebrating literature with author presentations, innovative panel discussions, interactive programs, and book signings.
Author Application: http://vachildrensbookfestival.com/wp-content/uploads/2016/06/VCBF-Writer%E2%80%99s-Row-2017.pdf
Virginia Festival of the Book, Virginia Foundation for the Humanities, 145 Ednam Drive, Charlottesville VA 22903; 434-924-3296; Fax: 434-296-4714. Email: vabook@virginia.edu.
Next festival: March 21 to 25, 2018. A five-day celebration of books, reading, literacy, authors. and literary culture including author readings, book signings, children's programs, and hands-on workshops.
Each year, we invite submissions of original, published books of fiction (all genres), nonfiction, poetry, and children's and young adult literature. These may be submitted by authors, illustrators, or other publishing professionals: http://vabook.org/submissions.
---
West Virginia Book Festivals
Lewisburg Literary Festival, Lewisburg Literary Group, 905 Washington Street W #D, Lewisburg WV 24901; 888-716-5082. Email: lewisburgliteraryfestival@gmail.com. Coming up: August 4 to 5, 2017 in downtown Lewisburg. Features author talks, writing workshops, book signings, outdoor art, children's story time, performance art, and more.
---
Wisconsin Book Festivals
Fox Cities Book Festival, Appleton WI. Email: authors@foxcitiesbookfestival.org. October 8 to 13, 2018. Many events are held throughout the Fox Cities area, including author presentations, readings, signings, and more.
The Fox Cities Book Festival will not accept self-published works that are not bound or cannot be available from large scale book sellers. Self-published titles are evaluated on a case by case basis.
Author sign-up page: http://foxcitiesbookfestival.org/contact/#presenters
Untitled Town Book and Author Festival, Green Bay WI; 920-350-9338. Email: info@untitledtown.org or wendy@untitledtown.org. Facebook: https://www.facebook.com/untitledtown.
If you are an author, editor, agent, illustrator, designer, or community arts activist, and you wish to participate as a presenter or author at UntitledTown Book and Author Festival 2018, email info@untitledtown.org. Or complete the form located here: https://docs.google.com/forms/d/e/1FAIpQLScdD9pZhIa-YpbfOgEi3-7X8P7pF2eUdXRMiE8Yg8eCxX_aWw/viewform.
UntitledTown is an annual book and author festival in Green Bay, Wisconsin that promotes all aspects of book culture. The next UntitledTown will be held April 20-22, 2018.
Vision: To cast ripples of imagination and expression. To respect language, perspective, belief, identity and human experience. All human experience.
Wisconsin Book Festival, Conor Moran, Director, Madison Public Library Foundation, 201 W Mifflin Street, Madison WI 53703; 608-229-2081. Email: bookfest@mplfoundation.org. Facebook: https://www.facebook.com/WiBookFest. Hosted by the Madison Public Library on October 11 to 14, 2018.
The proposal period for the 15th Anniversary Wisconsin Book Festival is officially open. We will be accepting proposals from April 1st until June 30th. All proposals should be submitted electronically by email to bookfest@mplfoundation.org.
---
Canadian Book Festivals
Saskatchewan Festival of Words, 217 Main Street North, Moose Jaw, SK S6H 0W1, Canada; 306-691-0557. Email: amanda@festivalofwords.com. July 19 to 22, 2018.
The Saskatchewan Festival of Words (established in 1996) is a registered charity and non-profit organization that holds an annual literary festival the third weekend in July with over 50 events over 4 days in and around historic downtown Moose Jaw. The festival showcases literary talent from all over Canada including many award winners. Over the 4 days of the festival we have workshops for all ages, reading sessions, concerts, film, panel discussions, interviews, music, theatre, and even a slam poetry competition! Our year round programming includes the monthly Performers Café open mic night, Cineview series (independent and foreign film), musical performances, as well as workshops and author readings.
About John Kremer
John Kremer is author of 1001 Ways to Market Your Books, the Relationships Matter Marketing program, and many other books and reports on book marketing, Internet marketing, social media, and book publicity. -- John Kremer on Book Marketing.